FEATURE
CONSENT
CREATED

04.04.2022

BY

admincrinfnet

LAST EDIT

19.05.2022

BY

Salman1

FEATURE RELEASE DATE

04th Apr 2022

READING TIME
0:00:00
TOTAL VIEWS
1431
FEATURE SUMMARY
The consent process assures the user is aware of the environment he uses when using crinf.net and for crinf.net to make sure to be compliant with all data protection regulations and other regulations.
DESCRIPTION
There are many regulations around the globe that need to be followed to be able to run an international crypto-related business website like crinf.net on a legal basis.
One of the main regulations is the GDPR which is valid for the EU, but there are also other regulations. As the GDPR is known to be one of the most strict ones we will apply it for crinf.net globally as a step to good data protection
In the GDPR there are rules that request a website owner to get consent from the website user to collect, process, and store his data.
To get this consent you have to agree actively to all our policies and TOS every 30 days after the login process and initially after SIGNUP and confirm this with your password.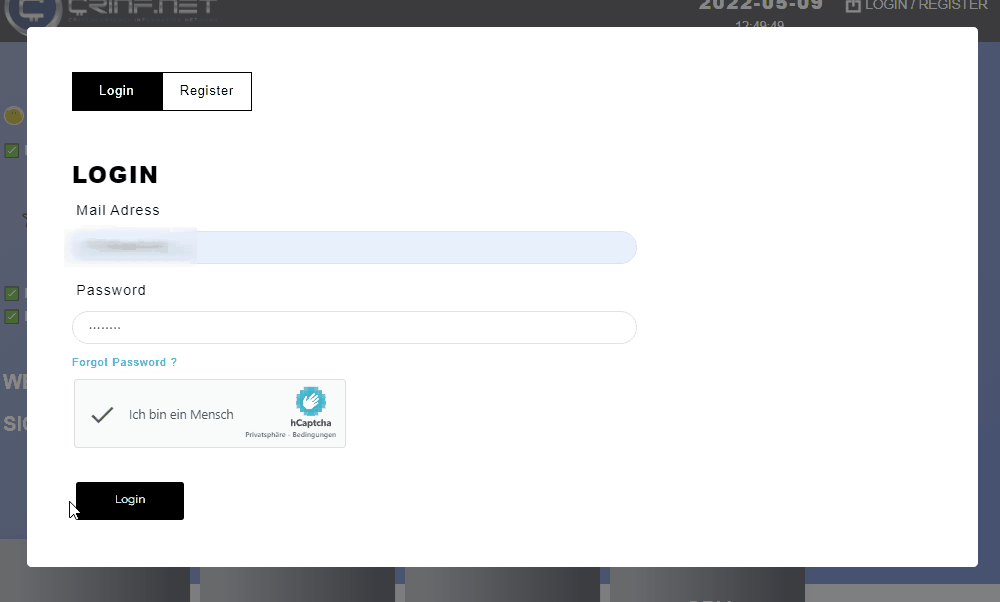 In these policies, everything concerning crinf.net is clearly defined. To make sure you have actively agreed we have established this process and like this, we always have the proof that you were agreeing to our terms regularly, and you will know about all these policies
These terms are nothing extraordinary. It would be the same processes and handling without the policies being written down, but in these policies, you can see what you have to agree to and we have done our duties concerning compliance.
This confirmation process is stored in the electronic signature report which you can find in the reports menu on your dashboard
1. There you select the electronic signature report
2. Then you select the time period you want to generate the report for, by adding the start and end date
3. For action type, you select "CONSENT"
4. Click on "view logs" after that.
The report is generated and you can see all you given consents in the selected time