FEATURE
SETTINGS
CREATED

04.04.2022

BY

admincrinfnet

LAST EDIT

07.10.2022

BY

admincrinfnet

FEATURE RELEASE DATE

04th Apr 2022

READING TIME
0:03:00
TOTAL VIEWS
1423
FEATURE SUMMARY
summary of the available settings
DESCRIPTION
To be able to use crinf.net without restrictions make sure you add the settings correctly, this will bring you the best experience over time
Profile settings:
You must add
> a username:
> an email address
> your date of birth
> your languages: you can select 2. chose those you use most. It's recommended to set English as the second language to be able to join the latest polls as most of them are in English at this time
> your gender
> your continent
> your country
> your department (also means state/canton...)
> your city - not available yet: select dummy city
> your postal code - not available yet - select dummy code
> you can upload a profile picture
> you can change your password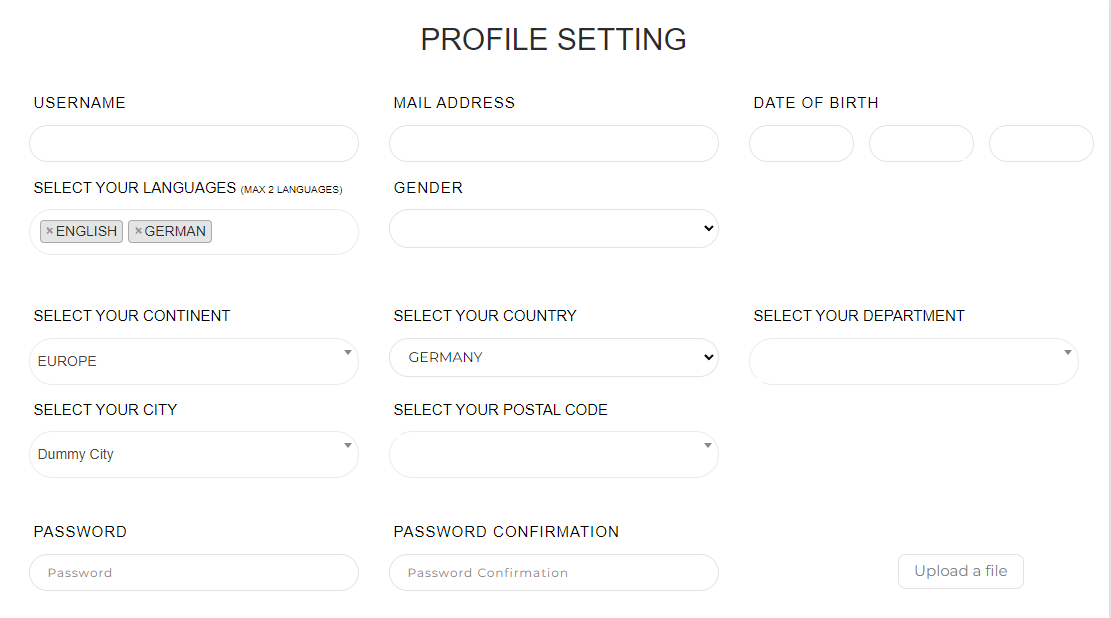 PROFILE DELETION
in the settings menu, there is also the button to delete your profile.

The profile is deleted in 2 steps.
First step: You have to agree to all consequences that your profile deletion will lead to and confirm it with a password
Second step: You have to enter the code that was sent automatically to your email address when you confirmed deletion step 1
After entering the code and confirming one more time your profile information is completely removed and cannot be restored. The account itself with its characteristics will stay in the DB for statistical reasons.
PAYMENT FOR UPDATING PROFILE INFORMATION

Currently, there are no fees for updating the information, in the future there will be a fee to avoid permanent changes. every 180 days the profile information can be changed fro free
WALLET SETTINGS
In the wallet settings, you can select your primary currency and add your wallets for withdrawals